Ø11m 95m2 Dome @ Blackrock Castle and Observatory, Cork, Ireland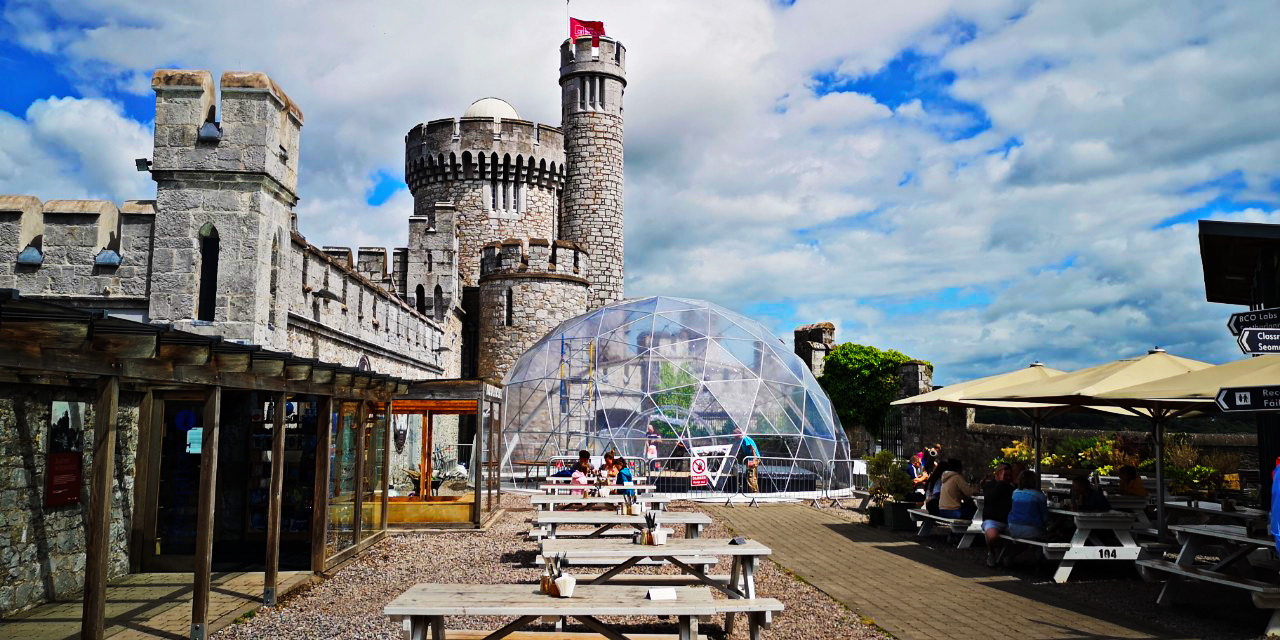 BCO is dedicated to primary, secondary and third level education in Ireland. Through innovative workshops and partnership, we bring science education alive for students of all ages and are a crucial provider of ongoing science education for teachers.
Blackrock Castle is a castellated fortification located at Blackrock, about 2 km from the centre of Cork city on the banks of the River Lee in Ireland. Originally developed as a coastal defence fortification in the 16th century to protect upper Cork Harbour and port, the site now houses an observatory, visitor centre and restaurant.
Blackrock Castle was in the ownership of the City of Cork following a charter of James I to the city in 1608. The castle is later referred to in the Council Book of Cork in 1613 and 1614. In 1722 the old four-storey tower was destroyed by fire and new one built by the citizens, costing £296.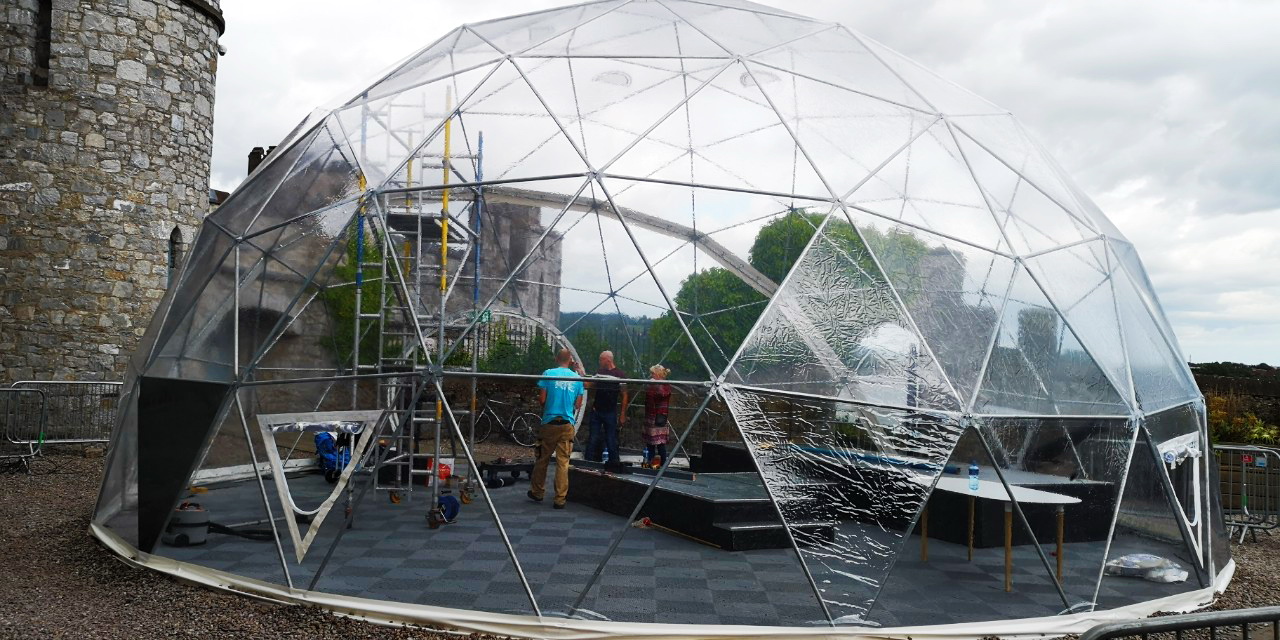 The GEODOMAS Team will gladly answer any questions you might have and offer their creativity and experience to come up with the best solution for your project. Do not hestitate. Get in touch!
Portable Domes For Events
Znaczniki naszych projektów