Ø18m F6 H8m L'ESCARGOT DOME | Place de la Bataille de Stalingrad, PARIS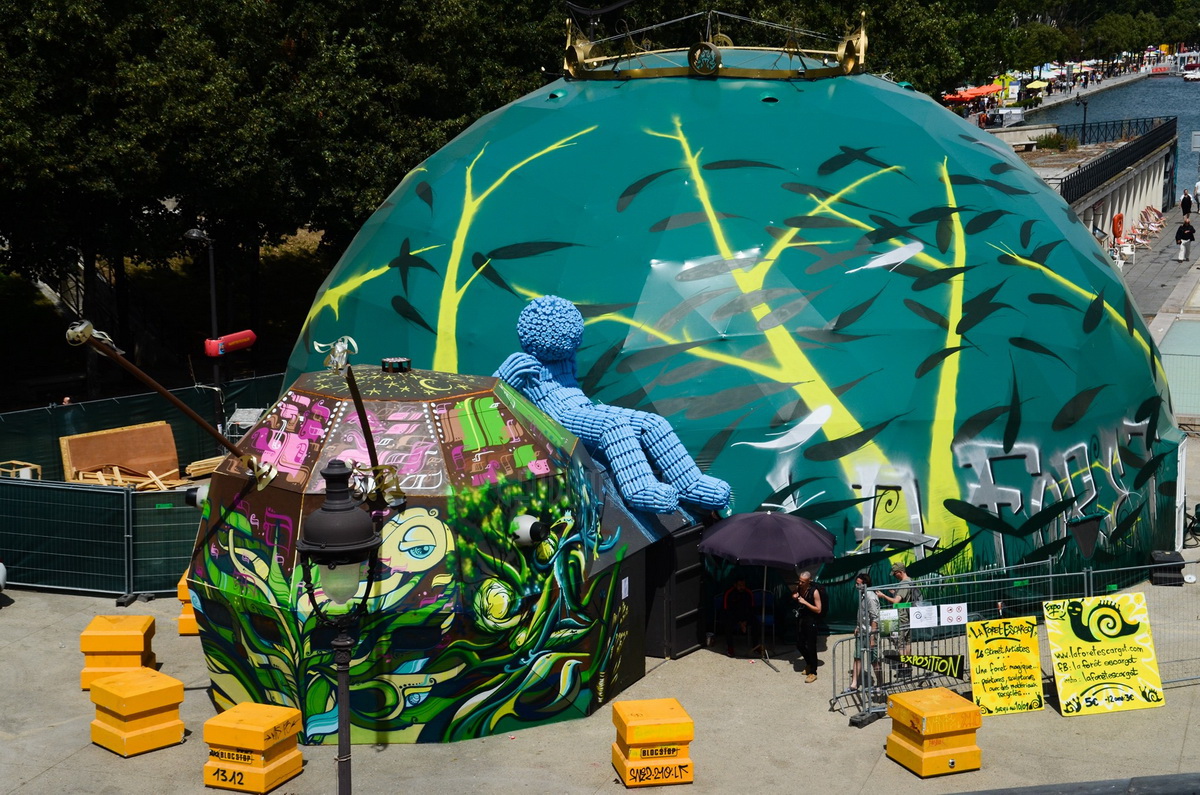 A street art exhibition within a giant snail in Paris.
A giant snail highlighting ecology and recycling through an installation by 26 artists. This is what travelling exhibition La Forêt Escargot offers us to discover from July 12 to September 10, 2019 at the Place de la Bataille de Stalingrad in Paris.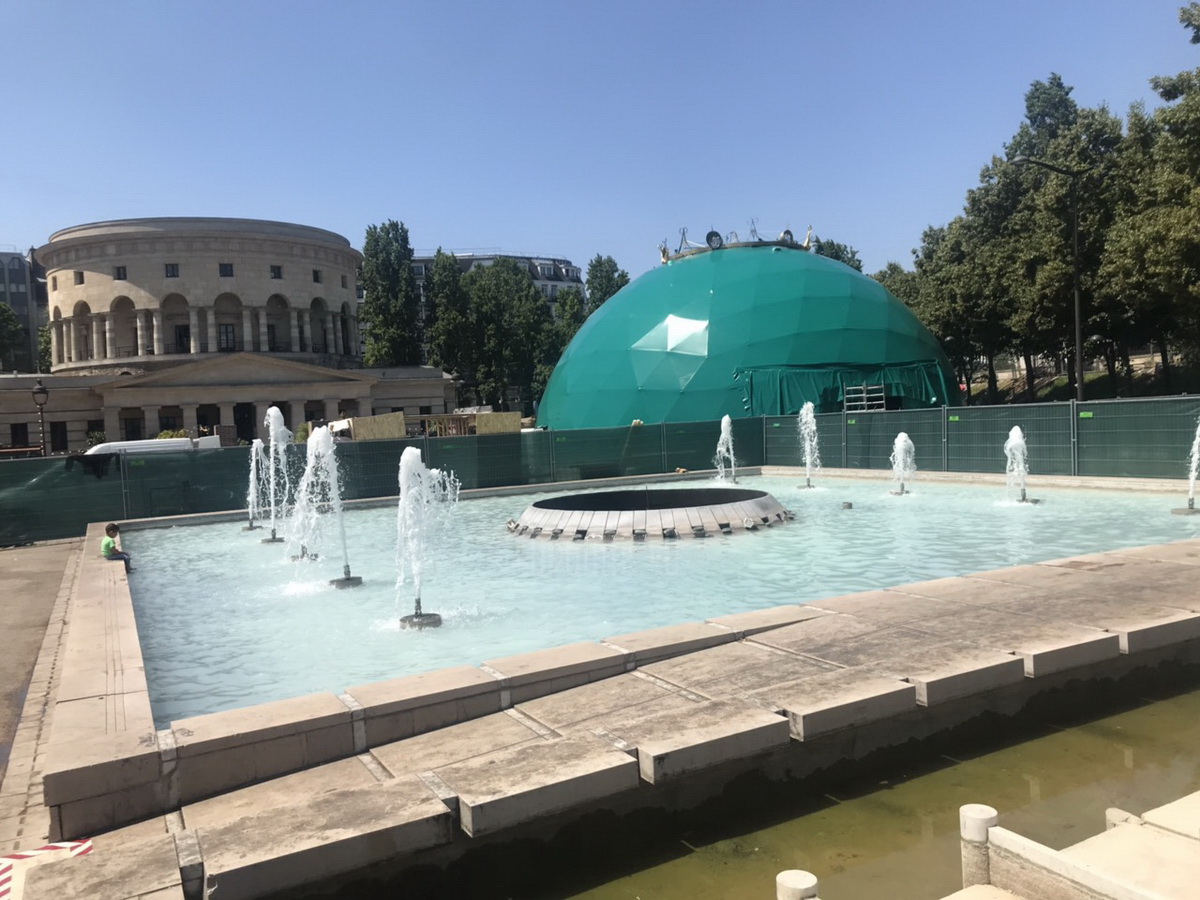 Since July 12, 2019, the Place de la Bataille de Stalingrad in Paris 19th arrondissement has been housing a giant snail.
It's actually La Forêt Escargot, a travelling installation to see till September 10, 2019 in Paris than will then go to Malakoff from January 18 to April 30, 2020.
Highlighting the work of 26 street artists, this installation has been created by Inzouk Assoc, a non-profit association organizing cultural events related to street pictorial praxis.
They've all agreed to collaborate to sculpt, paint and create something inside and outside to give birth to this Forêt Escargot.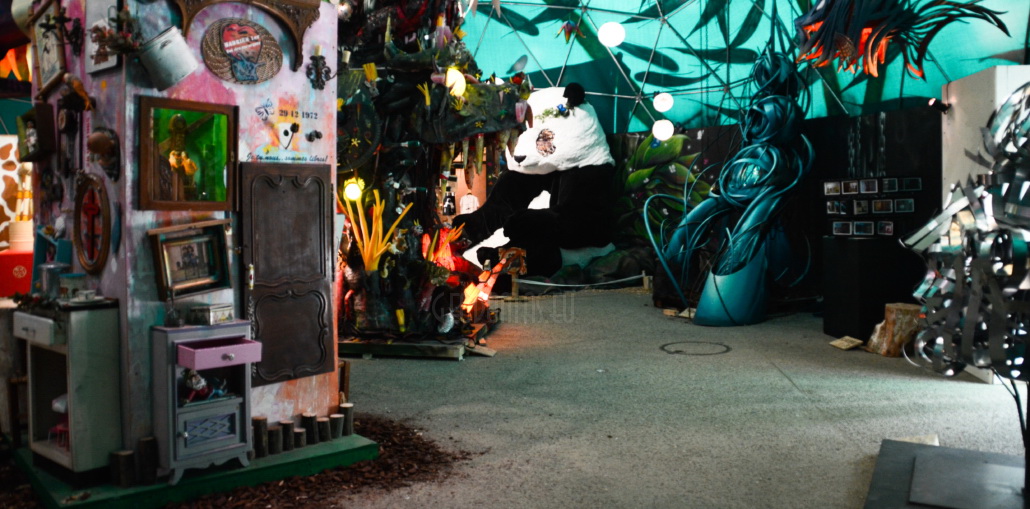 If the tail of the snail has been created by EvazéSir, the shell has been painted by Michael Beerens. Inside, visitors can discover a giant totem by Nosbé as well as a rain of light floral suspensions by Mademoiselle Maurice. Children and adults will take a walk down memory lane with the panda by Doudou'Style and Mosko's giraffes.
Like the whole installation, La Forêt Escargot invites to think about the environment. By choosing to recycle materials, La Forêt Escargot makes us wonder about what our waste will become and invites visitors to "understand that beautiful isn't inseparable from new".
To discover this very poetic collective work, head to the Place de la Bataille de Stalingrad until September 10.

The GEODOMAS Team will gladly answer any questions you might have and offer their creativity and experience to come up with the best solution for your project. Do not hestitate. Get in touch!
Homes For Life
Solution for Farming
Znaczniki naszych projektów